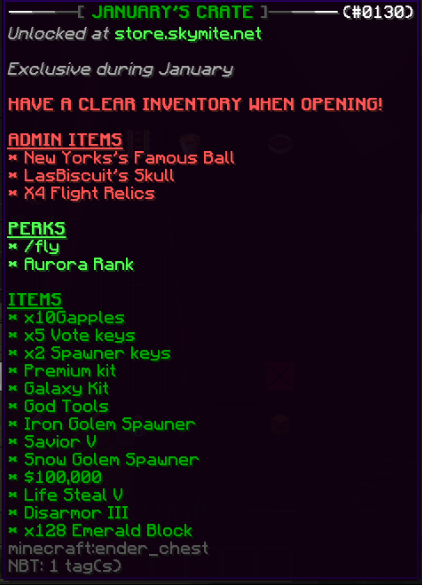 Find the Monthly Crate trader in spawn or do /mc in game to find out what these crates are! Once you get one of these just right click it on the ground and start clicking the pannels. There is one rare item at the end so be ready for some amazing items!
You get 9 of these items and 1 amazing item.
Do /mc in game to see your rewards!